Unlocking the Hidden Gems at Costco Business Center: An Insider's Guide
6 min read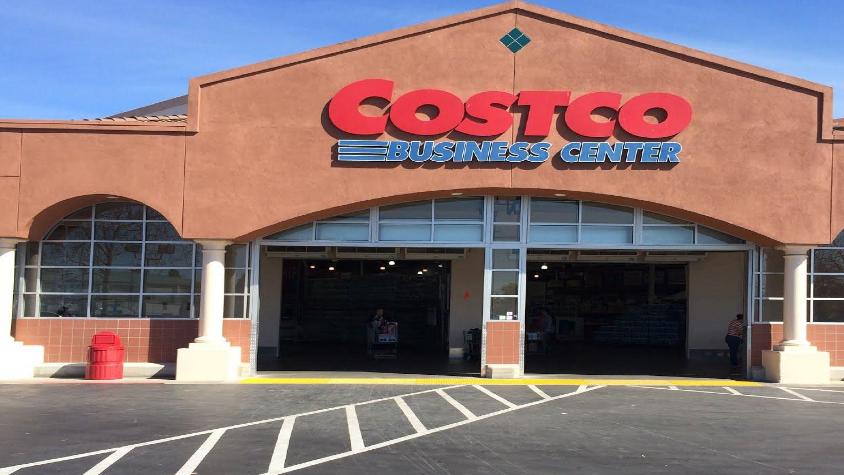 Overview.
A Costco Business Center is a particular kind of Costco warehouse that sells goods meant for small businesses. This hidden gem is not your typical Costco store. It offers an exclusive selection of products that can't be found at regular retail stores, including bulk items and commercial-grade supplies for businesses. From unique products to insider tips, this guide will help elevate your shopping experience and save you money in the long run.
What is the Costco Business Center?
A Costco Business Center is a fantastic destination for any business or personal shopping trip. You may stock up on essentials to help your business succeed with its convenient store hours and vast assortment of products.
Located in select cities across the United States, these centers offer a wide range of products such as fresh meat, produce, bakery goods, office supplies, janitorial equipment, restaurant supplies, and much more. With various departments designed to meet the needs of businesses from different industries – including hospitality, healthcare, and education – this store has become an essential resource for people looking for quality products at affordable prices.
There are two membership options available at Costco, personal and business. Costco established the Costco Business Center to serve the needs of companies, where members may get access to exclusive offers and goods that are especially useful for companies.
Make sure to utilize the advantages that Costco has made available to you if your company belongs to them and has a membership.
When you walk into a Costco Business Center, one thing you'll notice is how well-organized everything is. The center is easy to explore because it has designated areas with obvious signage. For consumers who are busy, it also provides convenient services including delivery alternatives (for a few areas).
Visit your local Costco Business Center if you own or own a small business or simply want to have access to high-quality commercial-grade merchandise. It might be one of the smartest moves you ever make!
The different types of products available at the Costco Business Center.
At a Costco Business Center, there are many different products, but they are often catered to business owners.To outfit your small business, you can purchase single-serving food and drink items, office supplies, and janitorial supplies.
You may also buy bulk groceries and other restaurant supplies here. A list of product categories available at a Costco Business Center is shown below:
Beverages
Snacks & Candy
Business appliances
Disposables
Electronics
Grocery
Janitorial
Office
Restaurant
The Costco Business Center has everything you need for your restaurant or catering business, from fresh produce to premium meats and seafood at affordable pricing. Fill up on to create unique flavors that will impress your customers.
spices
sauces
oils
vinegar
For those who run an office or own a small business, the center provides an extensive selection of stationery items such as
Pens
Journals
Markers
Paper clips
Sticky notes
Printers
Ink cartridges.
Cleaning supplies are also available in large quantities including
Detergents,
Paper towels,
Toilet paper,
Cleaning liquids
Available at very affordable cost which reduces expenses for businesses.
Pros and cons of shopping at the Costco Business Center.
Pros:
There are many advantages at these Costco Business Centers. Some of them are:
No Crowds Can Be Found.
These commercial locations get significantly less foot traffic because it is mostly business owners who come here with large basket sizes (almost 3x bigger!). These people are also hardly seen in stores because delivery makes up 50% of all purchases.
Shorter check-out times.
Checkout times are also lower as a result of the fact that fewer people are shopping overall. Since business folks don't have time to deal with lengthy lines, Costco works to keep them moving as quickly as possible.
Parking is Quicker and Simpler.
In order to reduce walking distance and effort, Costco makes sure that there is always enough parking for its patrons. Costco makes sure there is always enough parking for small business owners because they don't have time to go around looking for parking. This is only conceivable because parking is significantly easier to get in these commercial locations because fewer people visit them.
Opens Earlier.
These business centers open much earlier in the morning to accommodate the demands of small business owners. This is perfect if you're a morning person.
Unlike a typical Costco, which opens at 10:00 am and closes at 8:30 pm, the Business Center is open from 8:00 am to 6:00 pm. This is so that small enterprises can operate at more convenient times.
Cons:
Unfortunately, There are also few drawbacks as well that you should be aware of.
It Closes early on weekdays.
These business centers open significantly earlier in the morning (8 a.m.), but close as early as 6 p.m. on weekdays because these hours correspond to standard business hours. Contrarily, Costco warehouse clubs stay open until 8:30 p.m. to appeal to the after-work crowd
Closed on Sundays.
This is a major turnoff as it is often when we go shopping. However, you have to schedule visits to the Costco business center for the weekdays or on Saturdays. (The store is open on Saturdays from 9:30 a.m. until 6:00 p.m.). The business centers are a huge benefit if you just shop on Saturdays because the normal Costco is significantly busier on those days.
Missing Departments.
The absence of ancillary sections like pharmacies, optical and hearing aid services, picture laboratories, bakeries, tire stores, etc. distinguishes Costco Business Centers from regular Costco warehouses. However, they do have a print shop. They occasionally overlook the Food Court, but fortunately there is one in a well-known business district in San Francisco.
A Unique Design.
The business centers have a specific layout to cater to only business merchants and their needs (such cleaning supplies) because they sell a variety of items that aren't available in your normal warehouse club. Your products might not be where you anticipate them to be as a result.
Nevertheless, depending on your needs and goals for your business, shopping at the Costco Business Center may be advantageous.
Do You Need a Membership to Shop at a Costco Business Center?
A membership is required to shop at a Costco Business Center, while it is not required to be a business membership. For instance, a Gold Star membership can be used to visit a Costco Business Center, but a Business membership is required to sell anything you buy there.
The Gold Star Everyday Value membership: The typical membership for a single family is this one. You can shop at all Costco warehouses and Business Centers with this $60 yearly membership.
The Gold Star Executive membership: It is the improved form of a household membership. For an additional $120 a year, you receive extra benefits like a 2% reward on all permissible transactions.
The Business Executive membership: You may join for $120 per year and receive all the same fantastic benefits as a Business Everyday Value membership, plus a 2% reward on qualifying purchases.
You can benefit greatly from shopping at a Costco Business Center no matter which option you select. Before visiting one of these stores, though, double check that your membership is still active.
How to get the most out of your Costco Business Center experience?
Planning beforehand is essential if you want to make the most of your time at the Costco Business Center.
Before going to the store, establish a list of the products you need. This will enable you to maintain your buying objectives in mind and steer clear of pointless purchases.
Arrive early in the morning when there are fewer people in the store. This can help you save time and feel less anxious while you're there. Bring reusable containers or bags as well for simple transporting of heavy objects.
Pay attention to product labels as you browse the aisles for details on size, quantity, and cost per unit. It's also important to keep in mind that some products may have different labeling or packaging than those sold in stores.
Employees are aware about product availability and can provide recommendations based on your needs, so don't be afraid to ask them for help if you need it.
If you attend the shop frequently, think about getting a membership to the Costco Business Center. Access to special offers and discounts as well as other privileges like online ordering possibilities are included in membership benefits.
It will be essential for you after following these tips.
Conclusion.
The Costco Business Center is a hidden treasure for business owners and discerning shoppers alike. It provides a one-stop shop for all of your company needs, with a large selection of items and low costs.
The range of products available makes it easy for business owners to purchase all their necessities under one roof while enjoying economic benefits.